The RMSS experience would not be the same without the generous support of our sponsors. We are very grateful to all our sponsors for their donations of door prizes, raffle items, and more. Please visit these great sponsors on their websites and consider making a purchase!
Optec is a design and manufacturing firm specializing in electro-optical products used in astronomy, atmospheric science and microscopy. We are located in the town of Lowell, Michigan near the banks of the Grand River. Our company is small but we utilize state-of-the-art equipment and techniques in the design and manufacture of our products.
Starguy is dedicated to providing the best optical products for your needs. Astronomers of all levels will find the perfect Telescope and Mount for your observing sessions. From Beginning telescopes to High End Go To Mounts, we have the astronomy products for getting the best views. Our high quality Binocular and Spotting scopes are ideal for birding, travel and many other activities. Whether you need binoculars for the theater, rugged binoculars for hiking, or colorful compact binoculars for any occasion, you will find that our binoculars and spotting scopes stand up to your most challenging adventures. For tracking a comet with your telescope or following a bird with our binoculars, you can be sure that StarGuy has the right product for you.
Lumicon International offers the best and most extensive line of telescope filters and astronomical accessories in the world. All items for sale at RMSS will be sold at fantastic prices. This includes great deals on filters, dove tail bars, parallelograms, laser holders, focus masks, or anything on their website.
Collimate Your Schmidt-Cassegrain or Newtonian Style Telescope Without Tools
It's easy…just grab a Bob's Knob collimation thumbscrew and turn. You can even do it while looking through the eyepiece on most scopes. And you'll never drop that pesky little Allen wrench or screwdriver into the grass again. Installation is a snap with the included instructions, and you can undo the modification at any time.


https://www.scientificsonline.com
For over 60 years, Edmunds Scientific, and now Scientifics Direct, have been proud to provide you with the latest, unique, science-related items available. At Scientifics Direct, we strive to provide you with excellent products at a fair price, delivered as promised and with service second to none.
Knightware produces astronomy software for stargazing that runs under Windows. The flagship product, Deep-Sky Planner, helps imagers and visual observers plan and record their observations. A large database, telescope control, planetarium program interoperation and extensive reporting capabilities are included. Upgrade your stargazing now!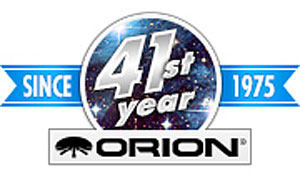 Since 1975 Orion Telescopes & Binoculars has been offering telescopes for sale direct to customers, with an unswerving commitment to best quality products, value and unmatched customer care. Our 100% satisfaction guarantee says it all.